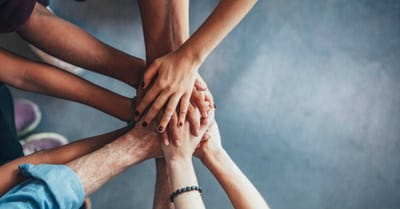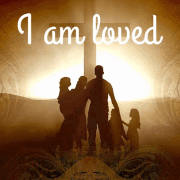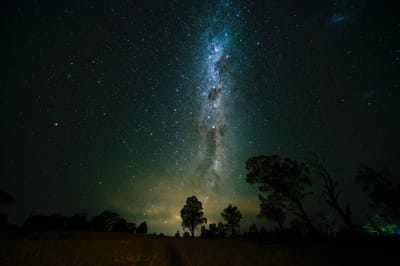 While we engage in physical distancing practices, it is important to note that there is a big difference between social distancing and social isolation.
Most of us have experienced a dramatic change in the amount of face to face time we have with people at work, school, and church. At the same time there are more and more people walking in our neighborhood. We have a unique opportunity to build connections with the people that live near us. The secret is learning to do this from 6 feet away.

What if Jesus meant that we should love our actual neighbors? The ones that live on our block. There has never been a better time to meet and connect with the people that live around you. The ones right outside your front door. Here are some ideas:

1.REACH OUT TO YOUR NEIGHBORS BY EMAIL OR PHONE
If you don't have that information leave a note on their door explaining who you are, where you live, and how they can get in touch with you. Be sure to wash your hands and wipe down the note first.

2. WHEN YOU SEE PEOPLE OUTSIDE TALK TO THEM.
A one minute conversation can be a big deal when it comes to building relationships in our neighborhood. Write down and remember the names of your neighbors.

3. ASK YOUR NEIGHBORS HOW THEY ARE DOING IN THE MIDST OF THIS CRISIS.
* How are you and your family doing with all the changes happening around us?
* How has all this impacted your job and your company?
* Have you noticed any silver linings as a result of the adjustments we are being forced to make?
* Is there anything that you need or that I could help with?
* Have you been able to find the essentials like toilet paper?

4. BUILD A NEIGHBORHOOD DIRECTORY AND SHARE IT WITH EVERYONE.
Include information that you get from the contacts you make.

5. ARRANGE VIRTUAL MEET UPS
Host a virtual gathering for your neighbors. Use Zoom, Google Hangout or anything else you can find to connect with the people who live on your street.

6. NEIGHBORHOOD SIT INS
Have everyone bring their own chairs and drinks. Be sure to keep 10 feet between families and enjoy the front yard of your home while visiting.

7. ONLINE WEBINAR
Invite your neighbors to do an online webinar around parenting, marriage, or any topic you think would be of interest.

8. VIRTUAL TRIVIA NIGHT
Use a video conferencing service to host a trivia game with your neighbors. Find an app or resource on line that provides fun questions and content.

9. CARING FOR OLDER AND AT RISK NEIGHBORS
Reach out to those neighbors that are 65 and older. Offer to help them learn technology that might be helpful to them. Ask if you can run an errand for them. BE SURE TO WASH YOUR HANDS AND WIPE EVERYTHING DOWN THAT IS DELIVERED TO THEIR DOOR.
Set a reminder on you phone to check in with them on a regular basis.

10. FOLLOW THE COVID-19 ESSENTIAL GUIDELINES
* Wash your hands with soap often and avoid touching your face.
* Maintain a distance of at least 6 feet from others.
* Avoid having people outside of your immediate family into your home.
* Limit touching hard surfaces that others may have touched. Wipe down when in doubt.
* If you are not feeling healthy, self quarantine and avoid contact with others.
THIS IS LOVING YOUR NEIGHBOR!